Sign-In or Create a New Account
Visit https://bowlingadmin.com
Enter your email address and click Get Your Password
Check your email account for the one-time password that was sent to you
Enter the password and click the Authenticate button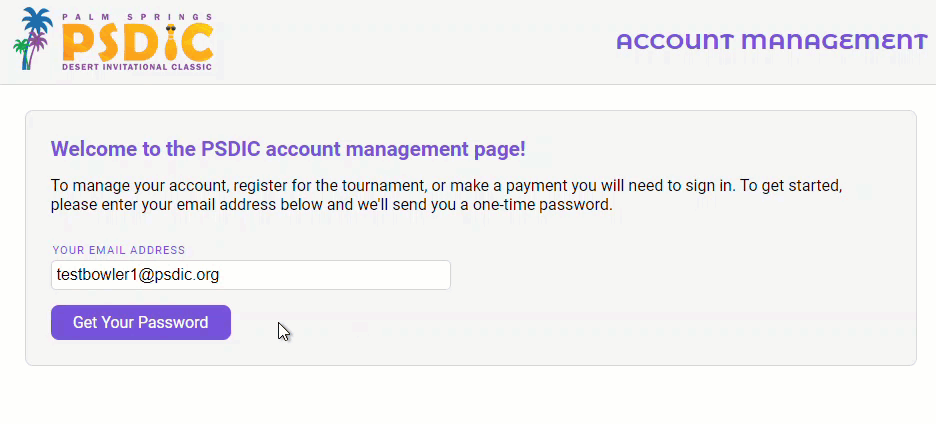 Complete Your Profile
Fill out the form completely with your personal information. Don't forget to click the Save button.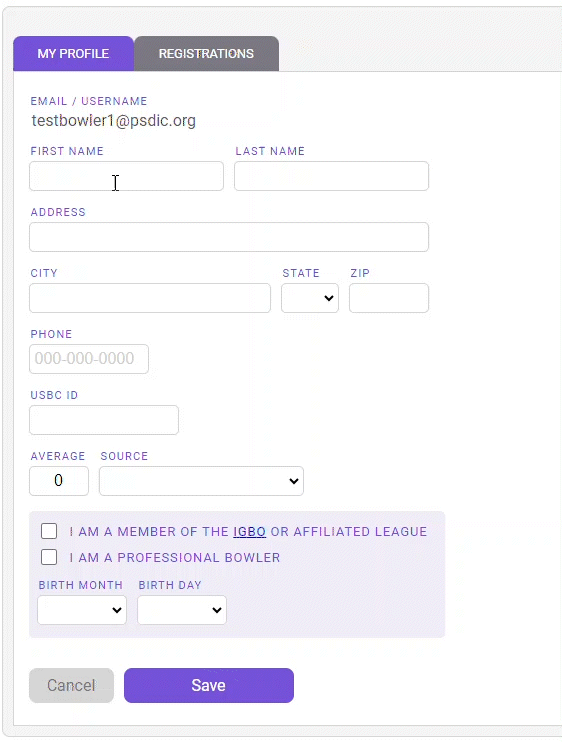 Register Your Team
NOTE: If you do not have a team, you may create an individual registration for yourself. We will place you on a team, space permitting.
Click the Registrations tab above your profile to start the process.
Click the New Team Registration button
Choose your team name and click Next. If the team name is available, your empty team will be created. Your team is not yet registered for the event. See the next steps below.
You are now the Team Administrator for your newly created team. You do not necessarily need to be a member of the team to manage it, however, it is easy to add yourself as a member (see below).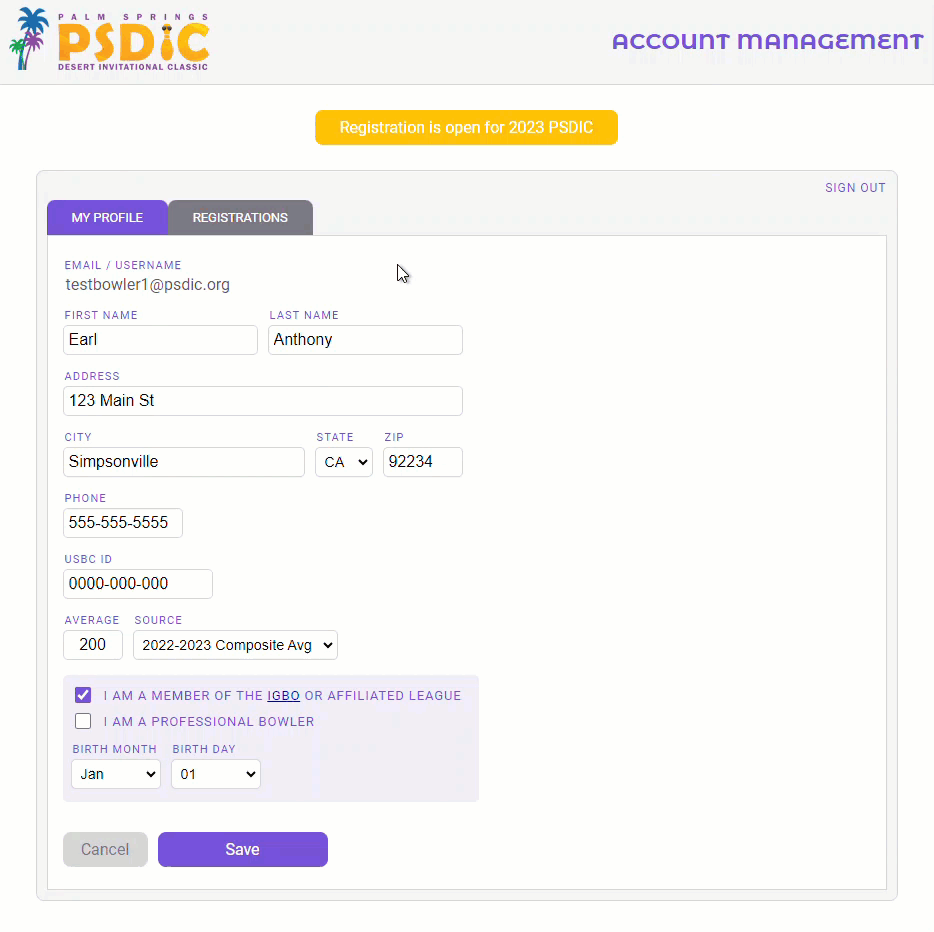 Team Settings
Choose your preferred shift. You may also leave this as No Preference. The tournament administrator has the final say on shift placements.
Choose whether you want the team administrator to receive the invoice for all members or you want each team member to receive a separate invoice.
Click Save at the bottom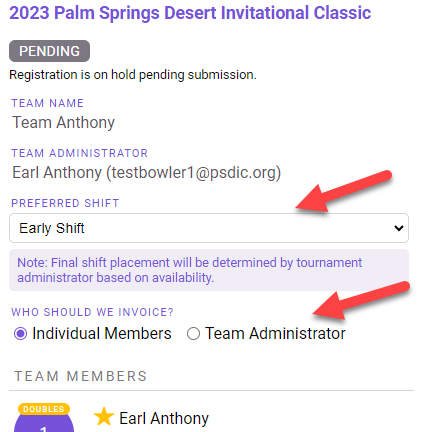 Add Team Members
IMPORTANT: You will need an email address for each member of your team. If you don't have an email address for each member, you may submit your team registration with as few as two members to save your spot. You can send us an email at admin@psdic.org and let us know you're gathering additional member information.
Click Add Team Member to start the process. Note, the numbers indicate the bowling position.
Enter the email address of the bowler you would like to add OR add yourself with one click.
Complete the team member's registration information including optional events.
Click Save and Close
Repeat the process for the other members.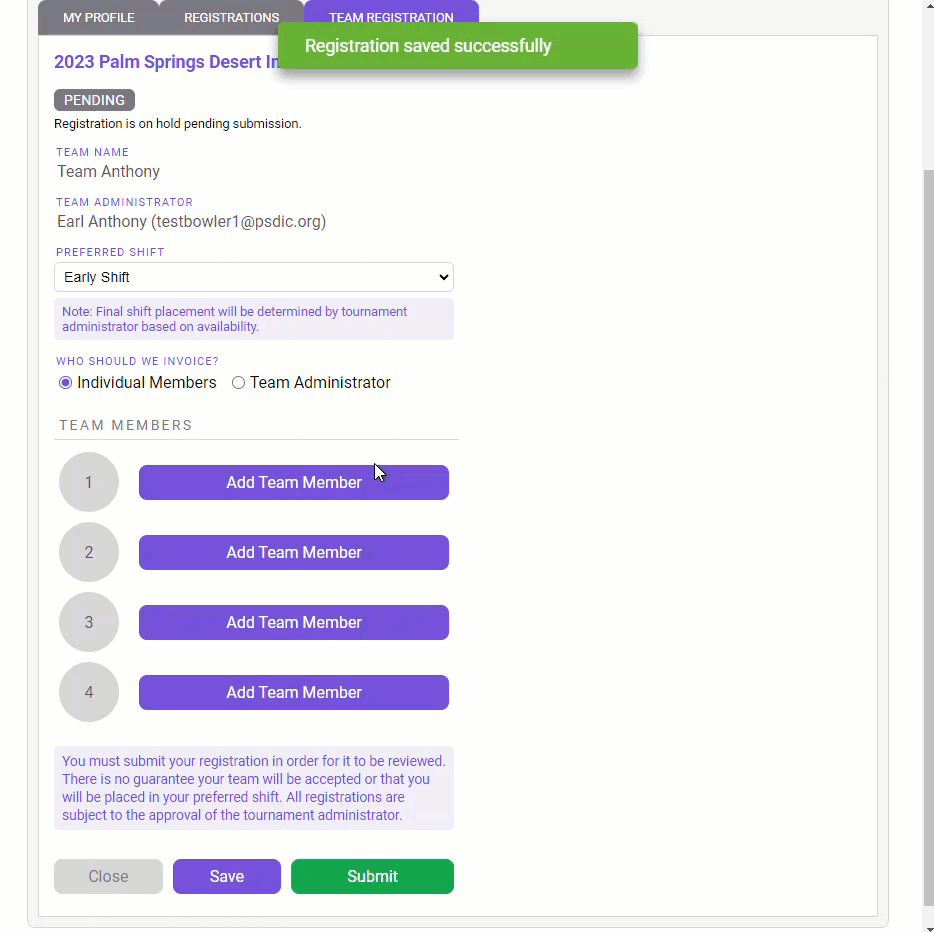 Submit Your Team Registration
Once you have all your team members entered, you may submit your registration. Just click the green Submit button at the bottom of the team registration screen. It is important not to forget this step! Your team is not registered until it is submitted!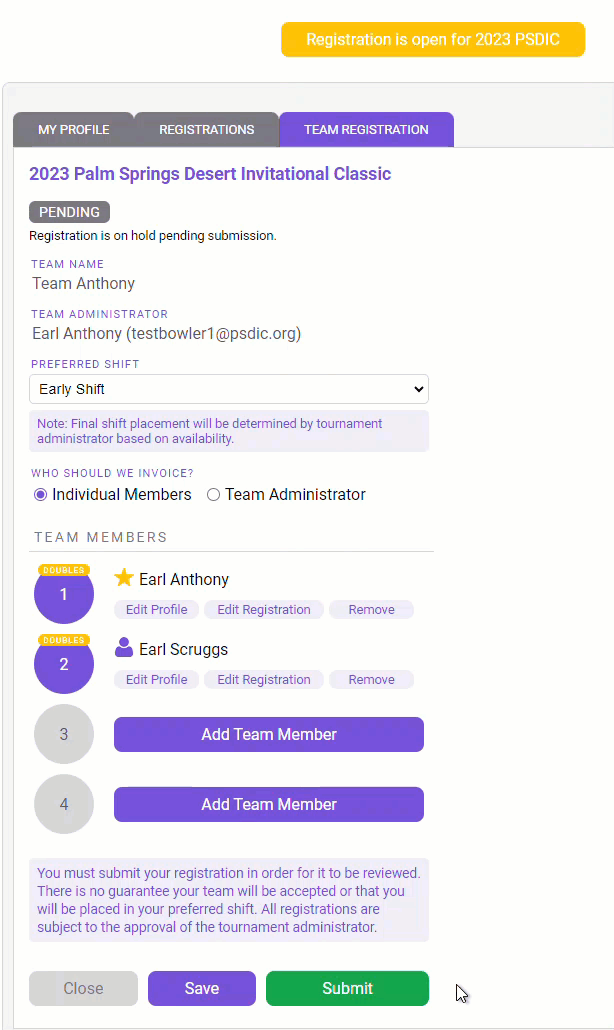 Your Team Registration Is Now Submitted
Space is limited and we cannot guarantee there will be room for all teams. We will fill the spots based on order of submission. Good luck!